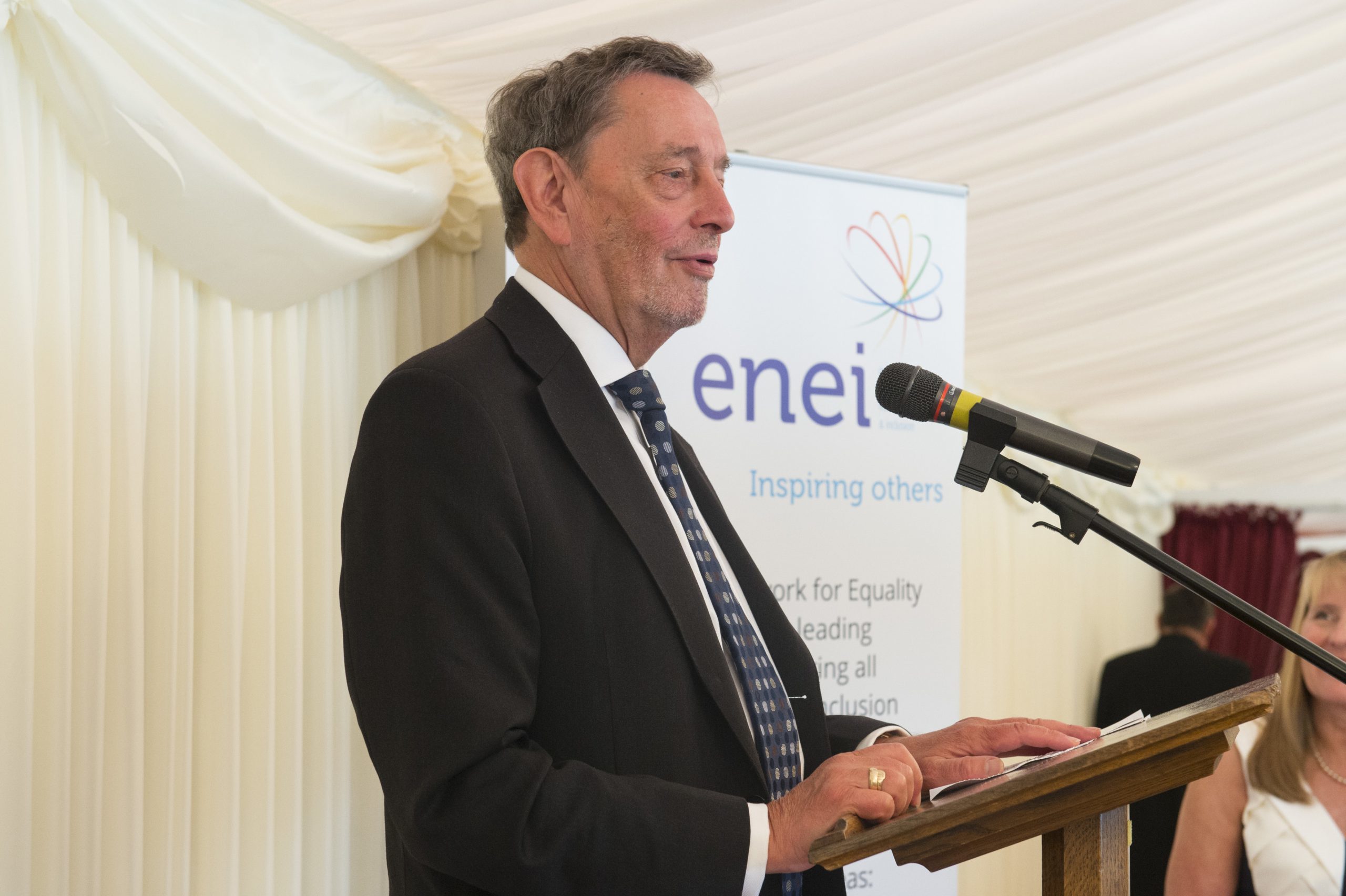 The Rt Hon. the Lord Blunkett
Our Patron, The Rt Hon Lord Blunkett, is an incredible ambassador for enei, helping to raise awareness about our work and supporting us in our vision of diverse and inclusive workplaces.
"I want to thank Team enei and all our members personally for their hard work in driving diversity and inclusion in their workplaces. We look forward to working with members on the challenges ahead."
About The Rt Hon the Lord Blunkett
David Blunkett was born on 6 June 1947 in Sheffield. Improperly developed optic nerves meant that he was blind from birth. He attended the Royal National College for the Blind (RNC) based in Shrewsbury. After leaving, he successfully studied in evening classes for qualifications in order to enter university, while simultaneously serving as a Councillor on Sheffield City Council. He remained at the Council for 18 years and became leader from 1980 to 1987. He also served on South Yorkshire County Council from 1973 to 1977. David entered parliament in 1987 as Labour MP for Sheffield Brightside and Hillsborough. Within 15 months, he had been appointed Shadow Local Government Minister before becoming first Shadow Health Secretary and then Shadow Education Secretary. With Labour's election victory in 1997, he became Education and Employment Secretary. He has since described walking into the Department of Education and Employment for the first time as a high point of his career and has always maintained his keen interest in both areas. In 2001, David became Home Secretary, where he dealt with the changes in society that followed the September 11 attacks. After the 2005 general election, he became Work and Pensions Secretary.
Alongside advocating for diversity, equality, and inclusion in the workplace through his role at enei, David is an associate governor of the RNC, supporting the lobby for reforms to education for young people with special educational needs and the need for specialist programmes to support people affected by visual impairment back into the workplace, and is committed to his work with Sheffield University and a range of other charity and community organisations.