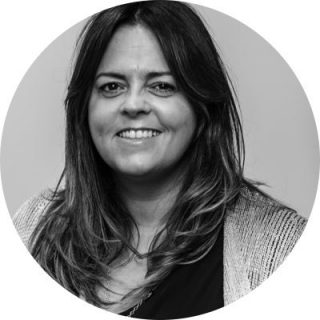 Sarah Simcoe
Job title: Associate Consultant
Sarah is a globally experienced business leader passionate about responsible business, offering thought-leadership in the transformation of organisational and cultural change. With a talent for coaching and mentoring, Sarah is known for engaging and enabling an organisations greatest asset, its people. in being part of the journey of change, creating an environment of trust, respect and inclusion and in turn stimulating innovation, increasing retention and attracting talent to an organisation.
Before permanently moving into the delivery of transformation, diversity and inclusion, Sarah enjoyed a long career within the finance and IT industries, including KPMG and Fujitsu. And with a reputation for delivering both small and large scale change, has excelled at building collaborative, accessible and inclusive environments working across industries, sectors and countries – Sarah was integral to the strides made in building disability confidence and diversity and inclusion at Fujitsu.
Sarah's experience spans the diversity and inclusion lifecycle from diagnostic and strategy to creating and embedding a sustainable change framework, to developing leadership and their people, providing coaching and mentoring, designing and delivering people development programmes and also supporting how an organisation can measure success and effectiveness. As part of the enei team Sarah has worked with multitude of our clients spanning all sectors, delivering inclusive leadership coaching and development, enabling greater awareness of the importance of inclusive environments, creating understanding and behavioural change as a result of bringing unconscious bias, and helping organsiations to explore the importance of wellbeing in the workplace. 
List of skills/capabilities that would be useful for enei:
Leadership coaching and development
People coaching, mentoring and development
Organisational assessment and strategy planning
Transformation, planning and measuring success
Access Strategy, Auditing and Planning
Employee Networks – from creation to successful execution
Design and delivery of development programmes – including inclusive leadership, inclusive change, inclusive environments, unconscious bias, disability and disability confidence, mental health and wellbeing, gender, networks and more
Keynote speaker
Webinar design and delivery