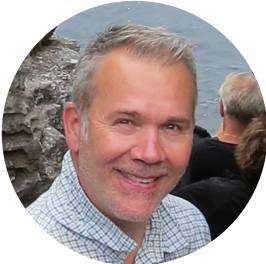 Martin York
Job title: Associate Consultant
Martin is an experienced and recognised champion of workplace inclusion and responsible business and is experienced in delivering significant and complex organisational changes in the workplace. He has provided leadership and consultation on legislative and regulatory requirements and introduced approaches to enhance employee engagement. He draws upon his experience in Business Analysis and Transformation to design and deliver positive organisational and cultural changes, including creating disability confident environments. He has exemplary communication skills and is an experienced facilitator and is comfortable delivering up to Board/C-suite level and across organisational boundaries.
Martin provides leadership on development and growth of employee inclusion networks, planning and delivering large-scale events and employee engagement. Martin is a trained Access Auditor, delivering audits of organisations, operational approaches and physical locations for disabled people.
He builds strong relationships with customers, partners and suppliers, and supports development of relationships to capitalise on shared knowledge and experiences. Martin has a naturally consultative and coaching style to influence and engage, and to help develop inclusive leadership styles. He has experience of defining and delivering outcomes linked to corporate strategies, managing budgets, and developing & delivering communication strategies.
Martin's key achievements include:
Establishing UK-wide employee network for representation of minority groups
Planning, delivering and reporting on a city centre access audit for disabled people
Leading review of organisational employee standards, policies and processes to introduce improved support for minority group employees to ensure legal compliance and best practice
Leading planning and delivery of executive/Board-level discussion events on Inclusion to raise awareness of the topic at a senior level
Planning and delivering a series of UK-wide employee engagement events for LGBT+ inclusion, global company participation in UK Pride events and securing sponsorship of and participation in the first Digital Pride global event
Leading company participation in Stonewall annual benchmarking for workplace inclusion, securing significant improvement in ranking over a three-year period
Co-leading organisational participation in BITC annual Corporate Responsibility Index benchmarking
Martin is a keen amateur cook, enjoys experiencing foreign cultures and is a volunteer for Diversity Role Models to encourage acceptance of difference in schools. He lives in Manchester with his husband.